https://www.bizjournals.com/portland/news/2020/05/05/portland-warns-of-bacteria-lurking-in-water.html
Stagnant water inside buildings can become a spawning ground for potentially lethal bacteria, including Legionella, Portland city officials warned.
Legionella can cause Legionnaires' diseases, a kind of pneumonia.
"Water delivered to your building by the Portland Water Bureau is safe to drink and is not impacted by the COVID-19 virus," a city press release stated.
"However, reduced occupancy of buildings, such as during the COVID-19 pandemic, can lead to poor water quality and increase the risk related to Legionella bacteria," the release stated. "Water that sits in pipes for long periods of time without flushing can have negative impacts on water quality and human health."
Legionella was found following a 1976 outbreak among people at an American Legion convention in Philadelphia, according to the Centers for Disease Control and Prevention.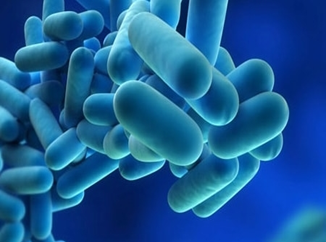 Legionella "makes people sick by being inhaled into the lungs in small water droplets, such as steam from showers or mist from sinks," the city's release stated.
To avoid problems, Portland's Water and Development Services bureaus are asking property managers and owners to maintain their water systems at times when fewer people are inside their buildings, such as during the pandemic. Officials urged people maintaining buildings to use protective equipment.
City officials recommend running all water at least once a week to get fresh water into building pipes from water mains under streets. They said to set hot water heaters to 120 degrees. Run water until it reaches it hottest temps while flushing water taps, officials say.
Finally, officials recommend landlords follow CDC guidelines, found online, for reopening buildings. https://www.cdc.gov/coronavirus/2019-ncov/php/building-water-system.html