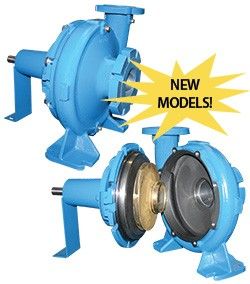 Weinman Centrifugal Pumps
Weinman, Deming, Barnes and Burks versatile end-suction pumps are heavy duty, general purpose centrifugal pumps with heavy wall castings suitable for many commercial, industrial and municipal needs. Applications include condenser, chilled, and hot water systems in HVAC, process secondary pumping, and municipal drinking water. High efficiencies, robust case construction of cast iron, and impeller construction of bronze makes these pumps an ideal selection for applications that require easy-to-maintain, reliable, long lasting pumps.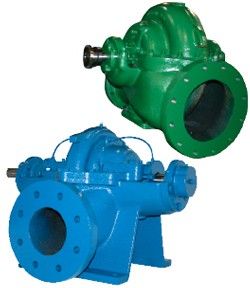 Weinman L Series
Weinman split case pumps meet a wide variety of service needs. The L series single-stage and LVM vertically mounted pumps provide large capacity general service pumping. Rugged and reliable, they combine mechanical simplicity with sophisticated hydraulic design. Recognized for their quality, efficiency and excellent life cycle cost, Weinman split case pumps meet the design criteria of: ASTM, HI, ANSI, AISI, SAE and AMSE.
End Suction Pumps
Split Case Pumps