TOPP Industries, Inc. is a proven leader in the sewage, sump and wastewater markets, offering a full line of high-quality environmentally responsible products, including fiberglass, polyethylene and structural foam basins, tanks, basin and tank covers, lift stations, septic tank risers, extensions and accessories. Our staff of engineers, designers and production specialists provides solutions that surpass industry standards on every project.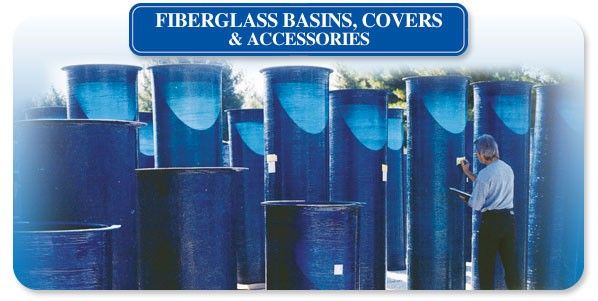 Fiberglass Basins - Custom
Basins, Covers & Extensions

Manufactured to your dimensions 18" through 120" inside diameters. All lengths available, depends upon the current depth of your wet well. Consult our factory directly to determine your correct installation size. Sealing kit available to seal the basin and extension gasket material and hardware. All covers fit with no extra accessories needed. Uses the same manufacturing process as our fiberglass basins

Extensions available in 18", 24", 30", 36", 42", 48", 60", 72", 96" and 120"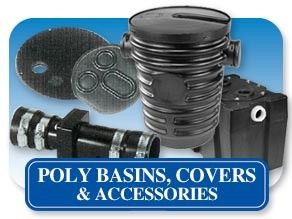 Poly Basins & Accessories
Over the years, Topp has become the product of choice in both the consumer & industrial markets for polyethylene and structural foam basins & accessories. Topp products assure long-term reliability in the most demanding applications – whatever the situation.
Fiberglass Tanks
Poly Basins