Burks brand pumps are extraordinarily versatile lines of end suction standard and self-priming centrifugal pumps, in-line centrifugal pumps and regenerative turbine pumps. All are offered in either close-coupled or frame-mounted designs. Pump application is equally versatile from process plant to general plant service. Meeting OEM needs with special purpose-built pumps is a Burks' strength.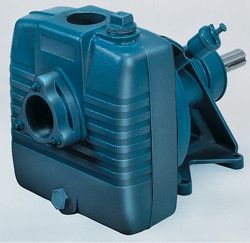 Burks W Series Self Primers
Barnes and Burks self-priming pumps are designed to meet a broad range of general and special industrial applications. Base mounted pump models are available with motors up to 150 hp, while closed-coupled pump models are available from 1/3 to 15 hp.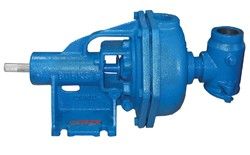 Burks CT, ET, CS, ES, EC, ED, CR Series
Burks Regenerative Turbine Pumps unique design is engineered for high pressure, low flow applications. The raceway conducts fluid into the impeller and then provides a channel for the liquid to move as it is propelled and energized by the impeller. Pumps are available in base mounted and closed coupled configurations.
Self Primers
Turbine Pumps