Products
---
Aldrich Boiler

Established in 1936, Aldrich Company serves the global market as a premier manufacturer of firetube boilers and water heaters. Aldrich Company researches, engineers, manufactures and sells quality boilers and water heaters for a wide range of commercial and industrial applications. Aldrich Company continues our focus of providing "Quality Products By Loyal Craftsmen".
---
Alfa Laval

Alfa Laval WideGap gasketed plate-and-frame heat exchangers are suitable for fibrous fluids and for fluids containing coarse particles. Typical applications for Alfa Laval WideGap heat exchangers are sugar, bioethanol and pulp and paper processes. Depending on the duty, WideGap heat exchangers can be configured either with wide-wide or wide-narrow channels. This makes the units suitable for heating, cooling and interchanging duties.
Sales Brochures Presentations Videos
---
American Wheatley

With more than 30 years experience, Wheatley brand products have established a reputation for providing dependable products to the HVAC industry. The Plugaroo/TDV™ is an industry standard. In addition to our complete line of tanks, strainers and valve products, we are committed to bringing you the latest in HVAC technology from all over the world. This commitment is your assurance of receiving the best products the industry has to offer.
---
Baldor Motors

Baldor is pleased to offer the broadest range of industrial AC and DC electric motors to value-minded customers.
---
Barnes

The Barnes family of pump products provides versatility, high performance and unequaled value. For more than a century, design and specifying engineers, plumbing contractors and end-users including homeowners have relied on Barnes Pumps for reliability and durability. From mundane but essential applications like sewage and wastewater to decorative fountain pumps found in the town square, Barnes Pumps delivers innovative, cost-effective solutions with speed and accuracy.
---
Burks

Burks brand pumps are extraordinarily versatile lines of end suction standard and self-priming centrifugal pumps, in-line centrifugal pumps and regenerative turbine pumps. All are offered in either close-coupled or frame-mounted designs. Pump application is equally versatile from process plant to general plant service. Meeting OEM needs with special purpose-built pumps is a Burks' strength.
---
Conery Manufacturing

At Conery Mfg Inc, we are pleased to produce equipment for the wastewater industry at the highest level of quality. We match these products with customer service, competitive pricing and reliable, timely shipping.
---
Cougar USA

Cougar Systems is our Manufacturing Company offering fabricated systems with UL-listed control panels. Cougar Systems holds UL Listings 508a and 698a for an industrial control panel shop.
---
Crane Pumps & Systems

The diversity of our product lines and the breadth of the markets we serve are unique strengths of Crane Pumps & Systems (CP&S) that work for the benefit of our customers.
Crane proudly distributes:
---
Delta Cooling Towers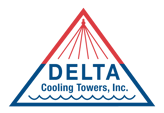 Founded in 1970, Delta Cooling Towers was the first company to manufacture a seamless, non-corrosive, polyethylene cooling tower line with the introduction of our Pioneer Series. Since then we have improved and expanded "The Most Durable Corrosion-Proof Cooling Towers Available" to a full line of factory assembled cooling towers for any application. Delta's cooling towers come with an industry leading 20 Year Warranty on the unitarily molded cooling tower casing. Delta continues to expand and add product offerings. In 2016, Delta added Anti-Microbial cooling tower options. Delta is the first cooling tower company to implement a product solution to help prevent the potentially deadly Legionnaires' Disease.
---
Deming

Deming manufactures one of the most complete and diversified industrial lines of pumping equipment. Renowned for outstanding durability, efficiency and low-maintenance, Deming's product range includes end suction general service and process pumps, ANSI horizontal and vertical inline process pumps, horizontally split double suction single and two stage pumps, submersible motor and vertical column sump pumps, and horizontal and vertical solids handling pumps. They can be applied wherever fluids must be reliably and efficiently transferred -- from general industry to nuclear applications.
---
Envirosep

EnviroSep designs and manufactures integrated solutions for fluid handling, heat transfer and energy recovery. Capabilities range from small, standardized pumping equipment packages to complex, engineered systems.
Sales Brochures Presentation Videos White Papers
---
Federal Pump

Federal Pump Corporation was formed in 1927 by a group of experienced, dedicated pump specialists. The product line is geared towards the commercial heating industry in the U.S.A.
---
FTC Tank

FTC tank keeps clean water clean . It is a virtually maintenance free solution for your liquid storage needs. Designed for long term reliability, our product is environmentally friendly. FTC water tanks have an extremely flexible design, they can be relocated or modified in size and are simple to ship and install.
---
Grundfos

At Grundfos Commercial Building Services (CBS) we live by the idea of Thinking Buildings. Our Mission is to continuously think and re-think buildings in order to help our clients meet both their large and small scale challenges.
---
Hays Fluid Control

Since 1963, Hays Fluid Controls has been the exclusive supplier to the US Navy for Automatic Flow Control Valves. Our Exclusive Mesurflo® technology, has been controlling the chilled water systems on submarines, surface vessels and weapons systems like the Patriot Missile Launcher for over 35 years.
Sales Brochures Presentations Videos White Papers
---
HydroFlow USA
Hydropath Technology Ltd., located in the U.K., invented a process that treats fluids by inducing a robust yet harmless signal of +/- 150kHz throughout plumbing systems made of any material. The pipe, and/or the fluid inside of it, acts as a conduit which allows the signal to propagate. The induction of the signal prevents scale and biofilm from accumulating inside plumbing systems and gradually removes existing deposits. This preventative action significantly reduces energy, chemical, water and maintenance costs which extends the service life of equipment and pipes.
Sales Brochures White Papers Presentations
---
Hydromatic Pumps

Hydromatic has been a national leader in the wastewater pump industry since 1959.
Sales Brochures-Engineered Products Sales Brochures-Residential Products
---
Lockwood Products

Lockwood Products is engaged in the design, manufacturing, marketing, sales and service of deaerators, boiler feed systems, condensate return systems, vacuum and heat recovery systems, cooling towers, circulating pumps, centrifugal and turbine pumps and miscellaneous auxiliary low pressure steam boiler system equipment. These systems are used primarily for low pressure steam boilers used for heating or process applications, industrially, commercially and institutionally. Lockwood Products is an OEM for many of the companies manufacturing components of its equipment and systems.
---
Mepco

Industry Pioneers in the Design & Manufacture of Engineered Steam and Hydronic Solutions Including an Extensive Line of Centrifugal Pumps, Steam Traps, Radiator Valves, Heat Exchangers, and more.



---
Miller Leaman

Miller-Leaman manufactures three unique filtration products, a patented line of stainless steel liquid filters/strainers commonly known as the Thompson Filter/Strainer, the Helix Screen/Disc Series and the evolution of automatic disc filtration, the Turbo-Disc filter.
---
Oventrop

Oventrop is one of the leading European manufacturers of valves and controls for the Building Services Industry. The company is an expert partner to the stockists, consultants, contractors and industry. Oventrop offers its partners a long term beneficial relationship.
---
Paco Pumps

Grundfos runs its business in a responsible and ever more sustainable way. We make products and solutions that help our customers save natural resources and reduce climate impact. We take an active role in the society around us. Grundfos is a socially responsible company.
PACO Pumps is now a Grundfos Brand. All Sales Brochures will be in the Grundfos Product Center.
---
Patterson Kelley

With over 125 years of experience and an innovative R&D pipeline, our company brings value-added heating solutions to the HVAC marketplace. Our heat transfer equipment is consistently specified by knowledgeable architects, engineers and contractors.
---
Peerless

Peerless is an industry leader in providing pump solutions for commerical applications, including fire protection, plumbing and HVAC.
---
Prosser

Prosser portable submersible pumps are the most cost-effective choice for efficient, reliable dewatering. More than 100 high head and high volume models are available. Prosser pumps feature slimline design to fit in the smallest areas.
---
Spartan Bio

Legionella can grow to outbreak levels in 7 days, but the traditional Legionella culture testing method takes 14 days to provide a result. Spartan's test quantifies the amount of live Legionella in a water source in just 45 minutes so you can detect contamination in real time
---
Spirax-Sarco

Spirax-Sarco offers a complete line of steam equipment, boiler controls, heat recovery equipment, steam traps, clean steam, and pressure motive pumps.
---
Syncroflo

Largest Independent Fabricator of Commercial and Municipal Domestic Water Booster Pumps 50 – 50,000 gpm, up to 500 psi
---
TLC Controls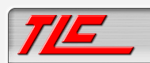 TLC Controls was started in 1979 to build pump control panels. The idea began when founder Todd L Conforti received a degree in Electrical Engineering from Marquette University in Milwaukee, Wisconsin and having worked for both Allen-Bradley Company in Milwaukee and Klockner-Moeller Company in Arlington Heights, Illinois, designing and building control systems, Mr. Conforti noticed a need in the water and waste water markets for high quality, low cost control panels.
---
Topp Tanks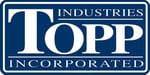 TOPP Industries, Inc. is a proven leader in the sewage, sump and wastewater markets, offering a full line of high-quality environmentally responsible products, including fiberglass, polyethylene and structural foam basins, tanks, basin and tank covers, lift stations, septic tank risers, extensions and accessories. Our staff of engineers, designers and production specialists provides solutions that surpass industry standards on every project.
---
Trerice

Trerice provides a full spectrum of the finest quality temperature and pressure instrumentation and controls demanded by industries the world over. Trerice products are considered the standard for quality and dependability. Product includes pressure gauges, temperature instrumentation, and regulators and control valves.
---
TripleClear
Triple Clear Water Solutions provides cost-effective and energy-optimized systems that deliver safe, purified water for potable and HVAC use. Patented technologies combined with simplified installations are at the core of our focus on water health and safety, extending from industry-leading hotel chains to local, and international, municipal customers.
---
Van-Packer

Since 1944, Van-Packer has been a leader in the chimney field. Over the years Van-Packer has steadily increased its product line to include chimneys to handle applications in all aspects of the commercial and industrial fields. The Van-Packer product lines are UL/ETL listed designed to handle any specific operating conditions.
---
Victory Energy

Victory Energy produces the world's best industrial steam boilers, burners and heat recovery products. We are the game changers in a mature industry. Our concept to completion promise redefines everything. We pursue innovative industrial steam solutions. Delivered through advanced manufacturing facilities and supported by unmatched aftermarket support. We're with you every step of the way from bid to commissioning and product start-up.
---
Viessmann Boilers

The
Viessmann
Group is one of the world's leading manufacturers of heating, industrial and refrigeration systems.
Viessmann's
comprehensive range offers individual solutions and efficient systems for all application areas and fuel types.
Sales Brochures
---
Weinman
When it comes to general industrial, municipal, commercial and building service pumps, Weinman is widely recognized for quality, efficiency and economy. Weinman pumps are particularly adept in HVAC and water service applications.